FUTURE BOY 'MAG' EDITION (D CON 2015 EXCLUSIVE)
$

90.00
Sold out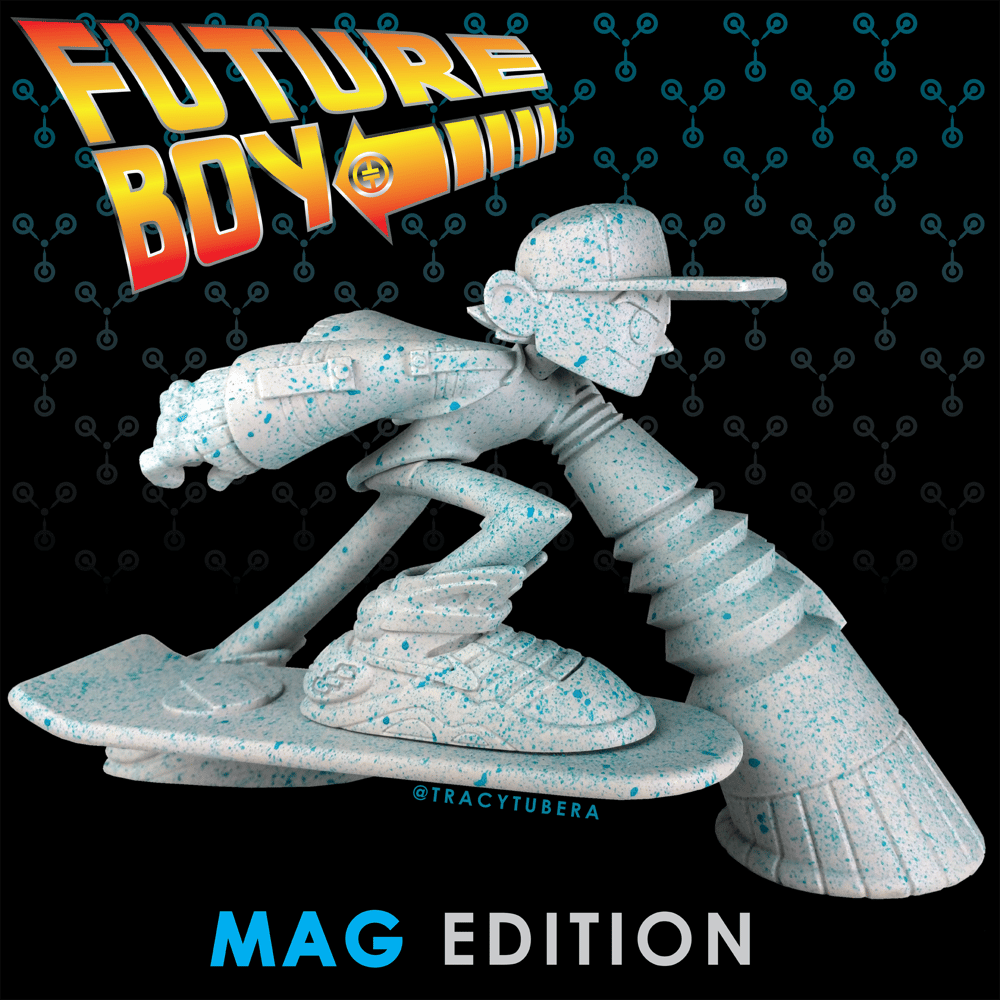 FUTURE BOY 'MAG' EDITION- A hand crafted Resin Sculpture, made in collaboration with MANA STUDIOS (http://www.manastudios.biz/), & based on my popular FUTURE BOY print. This 5.75 IN. Tall and 9 IN. in Length Resin Sculpture is HAND CRAFTED & HAND PAINTED. Limited to ONLY 100. This is the SECOND colorway for FUTURE BOY and was an Exclusive at DESIGNER CON 2015.
Finally available for all who could not attend DESIGNER CON 2015, here are all the remaining FUTURE BOY 'MAG' EDITION.
This colorway is pays Homage to the Speckled outsole of the most iconic SNEAKERS in movie/pop culture, the NIKE MAG. FUTURE BOY might not have LED LIGHTS (or POWER LACES) but his speckle pattern does GLOW IN THE DARK.
Things to NOTE below:
DO NOT USE SAFARI TO ORDER. WEBSITE GLICH. DOES NOT RECOGNIZE SAFARI FOR SOME REASON.
*FUTURE BOYS will TENTATIVELY START TO SHIP THE WEEK OF DEC.14 You will be charged the FULL PRICE of the Resin at checkout.
**Shipping will be handled by MANA STUDIOS & TRACKING NUMBERS will be EMAILED by them once SHIPPED.
***LIMIT 2 PER ORDER. Any more than the allotted amount & your order will be CANCELLED and the FUTURE BOYs in your order go back into the store for purchase.
*** FOR INTERNATIONAL ORDERS: SHIPPING & HANDLING is $40.00 to CANADA and $55.00 to Everywhere else.
***PAYPAL ONLY. Sorry no Credit Card purchases accepted.
For more info about this Resin and all my other art, follow me on IG: @tracytubera